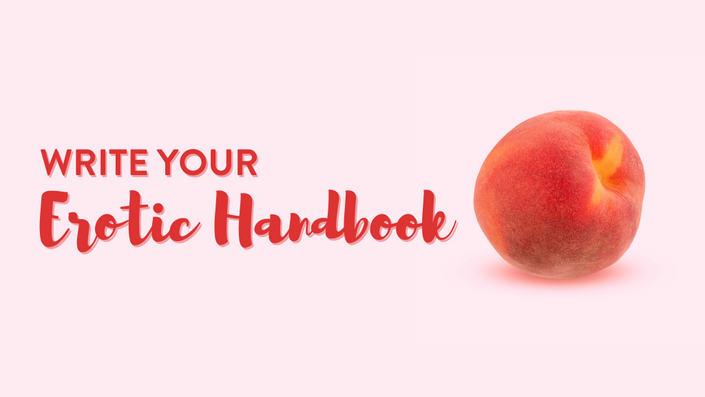 Write Your Erotic Handbook
Aug 3rd - 24th
Talking about what you want in bed is hard. In fact, it's one of THE most common complaints I hear. There are many reasons for that:
The things that feel "sexy" might feel ephemeral or mysterious.
The experience of desire, yearning, or fantasy happens in the body or the mind's eye, without words attached.
You may have an inkling of what makes you hot, hard, or wet, but talking about it might feel impossible.
No one ever taught you that there are names for the things you want (or for a lot of things in sex, for that matter!)
If you ever have a hard time knowing what you want in your sex life — or talking about it — the Write Your Erotic Handbook course is for you!
An Erotic Handbook is not a dating profile or personal ad. Instead, it's a personalized discovery process that is all about YOU.
From how you like to be touched, to what kinds of things make you feel loved, to your personal pleasure profile and the treasure map to your core erotic themes, we'll dig into what makes you tick, what makes you hot, and what gets you going.
In this 4-week course, you'll travel through your wildest fantasies, wander among the five senses, and explore what makes you feel cherished and beloved. You'll get quizzes, writing prompts, and checklists. You'll tap into what feels good to all of you. Interspersed throughout will be simple games to wake up your body and free your imagination.
You'll learn language, frameworks, and practices that help make your deep desires available and accessible.
Then you'll write it all down so you can make it happen.
Regardless of how much or how little experience you have, your body has wisdom, and it can be hard to put into words.

That's why we are doing this together.
Throughout the course, you'll learn tips on how to notice, value, and trust your interests, appetites, and longings. We'll talk about how to use your Erotic Handbook and make sure the wording is focused on YOUR desires (rather than masking, hiding, or smuggling them). We will also cover some additional topics you may want to include if you are kinky or non-monogamous.
(There might even be a sexy playlist or two!)
Whether you create your handbook just for yourself or ultimately share it with another(s), this workshop is an exploration of sexual self-discovery unlike any other!
Class Details

Thursdays Aug 3-24 from 5:30 pm – 7:30 pm PT
4 online meetings – recorded
Teachable + Zoom
Your Instructor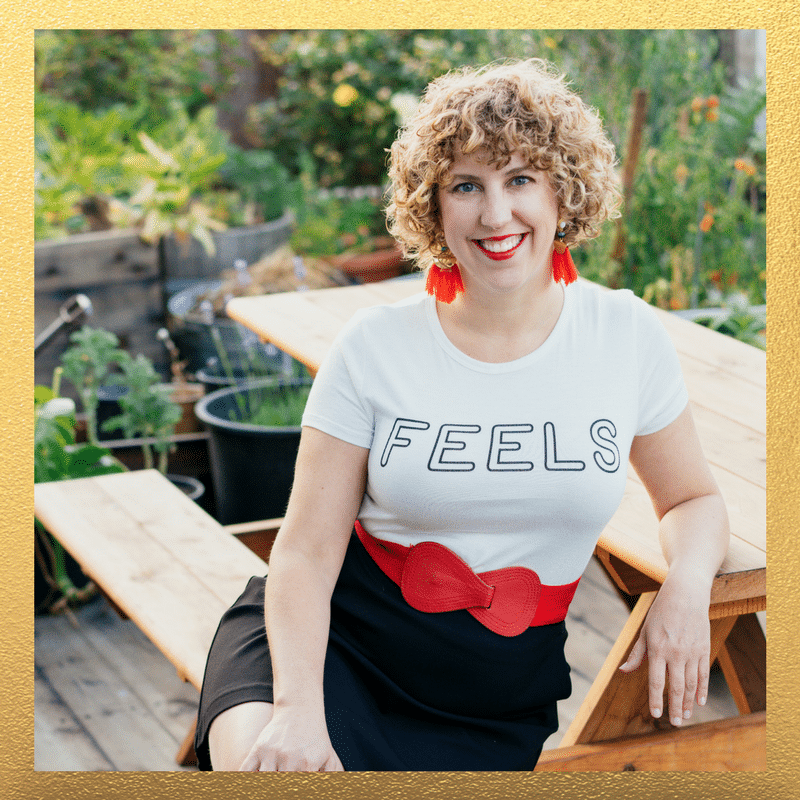 Marcia Baczynski, aka Marcia B, (she/her) is an internationally-recognized coach, writer and presenter on sexual communication, boundaries, consent and desire. Her primary mission is to help adults who want more connection and intimacy to overcome shame and get in touch with what they truly want – romantically, sexually and relationally – even if it's off the beaten path.
She is the co-author of Creating Consent Culture: A Handbook for Educators which can be purchased at most major booksellers.
Marcia brings wisdom, humor, and creativity to all aspects of her work, and offers a fresh perspective on love, sex and relationships. With expertise in boundaries, communication, open relationships, LGBTQ+ experiences and sex positivity, she helps her clients chart an authentic path for themselves. Since 2003, she has helped tens of thousands of people through her private coaching, workshops and group programs.
Course Curriculum
Welcome and Orientation
Available in days
days after you enroll
Starting Your Erotic Handbook
Available in days
days after you enroll
General Information
Available in days
days after you enroll
Frequently Asked Questions
When does the course start and finish?
Wednesdays, Feb 8-March 1 from 5:30 pm – 7:30 pm PT 4 online meetings – recorded Teachable + Zoom
How long do I have access to the course?
Your access lasts for 120 days after the course ends - across any and all devices you own!
Where does the class meet?
We meet on Zoom! You will get the link a few days before the first class. Each class will be recorded and uploaded to Teachable.
I'm a private person. Do I have to share my personal information in class?
The work we are doing together is really about self-reflection. While there will be plenty of opportunities to share insights and talk about discoveries during our meetings, it's all on your own terms. You do not have to share anything at all for all 31 days if you don't want to! You can ask questions anonymously, and participation is entirely optional. (You can even attend anonymously if that is a concern for you.)
What is the refund policy?
There are no refunds on this course. All Zoom calls are recorded and will be posted within 48 hours for you to watch on your own in case you have to miss a meeting. Please be sure you wish to purchase before doing so!